Test Services
State-of-the-art Contract Manufacturing
TL Industries' manufacturing services continues support for the customer by providing complete test and environmental cycling capabilities as required by the customer. From simple power tests to full functional testing, TL's manufacturing services can provide the customer with product ready for integration into an end product or ready for sale to the end customer.
TL Industries current test equipment includes in-circuit test equipment that will completely test completed circuit boards at any number of test points and special RF and network test equipment purchased solely to test a specific customers products and many TL custom designed fixtures for specific custom products.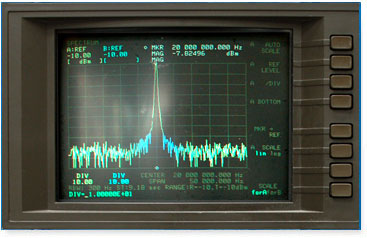 TL Industries realizes the importance of delivering a product without defects. With this in mind, we have invested in test equipment necessary to make sure the customer receives their products with the fewest defects.
Full testing or minimal power checks are performed per the customer's specifications. Assemblies that are tested are inspected for component values at certain inspection levels and inspected 100% for workmanship, while untested assemblies are inspected at 100% for components and workmanship. TL Industries desires to completely test all assemblies it manufactures and has the technical staff, made up of engineers and technicians to do so.
Due to TL Industries engineering and fabrication abilities, we can custom build test fixtures that can perform functional tests for completed assemblies at a fraction of the cost of competitive manufacturers.
CONTACT US
........................................
2541 TRACY ROAD
TOLEDO, OHIO 43619
ph. 419-666-8144
fax 419-666-6534
E-MAIL: info@tlindustries.com